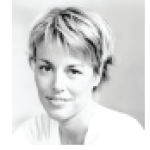 Feedback
AdForum Creative Profiles are currently in beta, let us know if you see anything wrong in this profile.
Report an issue
Worked As
Account Manager
Account Manager
Business Sectors
TV/Radio Programs & Stations
Energy & Water Authorities, Utilities
Mail Order Companies
Clothing
Apparel, Fashion & Footwear
Watches
Banking & Financial Services, Investments, Stock Brokers
Perfumes
More
Awards
2013 The Cresta Awards Bronze
2013 EFFIE France Or
2013 Grand Prix de la Publicité Presse Magazine Prix (5)
2012 International ANDY Awards BRONZE (2)
2012 The New York Festivals International Advertising Awards in All Media Bronze World Medal
2011 Epica Silver Campaign (4)
2011 Epica Gold Campaign (2)
2011 Eurobest Silver Eurobest Campaign (6)
More
Bertille Toledano
Vice-President & Strategies Director at BBDO Beau
France
Summary
Dior, Beauté Prestige International, Tag Heuer, Cartier
Bertille begins her carreer in 1994 at Saatchi & Saatchi in strategic planning for the accounts Danone, Procter, Lolita Lempicka, Moet & Chandon and for transveral consumers behaviours analysis.
In 1996, she joins Callegari Berville Grey and becomes Strategic Planning Director in 1997. She is consultant in strategy for the brands EDF, Ligne Roset, Nivea.
In 1999, she arrives at CLM BBDO as Development & Research Director. In 2001, she becomes Deputy Managing Director in charge of Strategies.
She works on a diversified panel of brands like EDF, France Telecom, Auchan, but also 3 Suisses or Dior Beauté.
She left for Young & Rubicam and becomes Managing Director in 2003. She works with Decathlon, Cartier, Imagine'R for young people, Bourjois, Orangina-Schweppes.
In May 2006, she joins CLM BBDO as VP, Strategies Director. She manages BBDO Beau with clients like Tag Heuer, Beauté Prestige International or Dior
Experience
Education
Positions
Agencies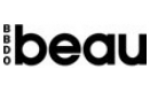 BBDO Beau
Boulogne-Billancourt, France
Vice-President & Strategies Director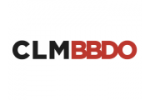 CLM BBDO
Boulogne Billancourt, France
VP in charge of Strategies
Popular Works
View All