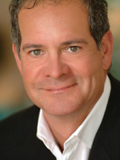 Feedback
AdForum Creative Profiles are currently in beta, let us know if you see anything wrong in this profile.
Report an issue
Worked As
Chief Creative Officer
Creative Director
Executive Creative Director
Business Sectors
Cars
Retail, Distribution & Restaurants
State Employment, Forces & Police Recruitment
Insurance
Tires, Accessories, Oil, Petrol, Gasoline
Automotive Accessories & Services
Trucks, Pick-Up Trucks
Disease Awareness, Support Groups & Associations
Anti-Domestic Violence, Sexual Abuse
Washing Machines, Refrigerators & Other Large Apppliances
Anti-Drug/Alcohol/Tobacco Message
Public Safety, Health & Hygiene
Automotive
More
Awards
2010 CLIO Awards Bronze
2007 The Mobius Advertising Awards 1st Place (2)
2004 International Automotive Advertising Awards (IAAA) Bronze
Bill Ludwig
Chairman, Chief Executive Officer at Lowe Campbell Ewald San Antonio
United States
Summary
Chairman and CEO since January 2010, Bill is a visionary leader who inspires his CE team to ignite conversations and experiences that create fans of clients' brands and endorsers of their products. Bill has been helping brands navigate the future since joining CE as a senior copywriter in 1982. He became an officer of the company in 1995, and over the years, has become a nationally recognized creative leader whose work has contributed to iconic ad campaigns that have won hundreds of awards for dozens of clients.
Prior to assuming the role of Chairman, Bill's passion for identifying and leveraging emerging trends and technologies complemented his leadership skills in advancing the agency's innovative strategic, creative and digital communications expertise as Vice Chairman, Chief Strategic and Creative Officer. Today, Bill is steering a vibrant and collaborative marketing communications company that serves a diversified client base of more than 30 leading brands, including Alltel Wireless, Carrier, CDC, Chicken of the Sea, General Motors, Ghirardelli, Kaiser Permanente, MotorCity Casino Hotel, NEC, Olympic Paints and Stains, OnStar, USAA, the U.S. Department of Education, U.S. Mint, U.S. Navy, and U.S. Postal Service.
Bill is a member of the Ad Council Board of Directors, an inductee into the AAF Hall of Achievement and a featured Wall Street Journal Creative Leader.

Experience
Education
Positions
Agencies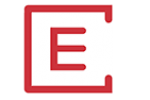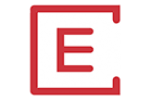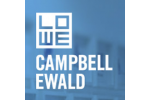 Popular Works
View All