Bill Pauls
Executive Creative Director at BBDO ATL
United States
Positions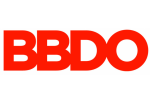 Executive Creative Director
BBDO ATL
Atlanta, United States
At BBDO our mission is to create and deliver the world's most compelling commercial content. Content and ideas so powerful that they change the way consumers think, feel, talk and act about a brand.
We are driven by an obsessive focus on The Work, The Work, The Work. Work that drives consumer behavior change and leads to financial reward for our clients.
We deliver this work for leading brands like AT&T, REI, ING, Florida Blue, Georgia Pacific and Carter's.
Add Positions
Education
Popular Works
View All