Feedback
AdForum Creative Profiles are currently in beta, let us know if you see anything wrong in this profile.
Report an issue
Worked As
Business Sectors
Bill Schwab
Creative Director at The Gate Worldwide
United States
Summary
No matter how many teeth we pulled to get Bill to write about his successes, we came up short. So we decided to do it ourselves.
David wants it on record that Bill opened the New York office of Fallon McElligott and helped land United Airlines, McDonald?s, Holiday Inn and Fortune magazine in just a few short months.
Beau talks up the One Show Pencils, Kelly award, CA certificates, Cannes and Graphis awards that Bill has won over his 20-year career as an art director.
Eric?s contribution is that Bill has won five Effies, that his SkyTel ad was named one of the four bright spots of the advertising year by AdAge, and that Bill?s RCA ?Nipper and Chipper? campaign was deemed ?Best-loved advertising campaign of the year? by USA Today. We told Bill that he shouldn?t be so modest. As Dizzy Dean once said, ?It ain?t braggin? when you can do it.?
AGENCY EXPERIENCE BBDO, Fallon McElligott, Ammirati & Puris, Chiat/Day, Earle Palmer Brown
Positions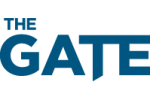 Creative Director
The Gate Worldwide
New York, United States
Add Positions
Education
Popular Works