Feedback
AdForum Creative Profiles are currently in beta, let us know if you see anything wrong in this profile.
Report an issue
Worked As
Billy Kent
Director at Harpoon Pictures
United States
Positions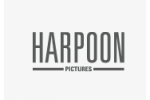 Director
Harpoon Pictures
New York, United States
Harpoon Pictures - a production company representing a wide array of directorial talent with a diverse client list. Founded in 2001, Harpoon continues to produce unique and effective broadcast commercials and longer form content that respond to an ever-changing media landscape.
Executive Producer Chester Mayer brings years of expertise to Harpoon's extensive advertising clients, including many Fortune 500 companies. Harpoon has produced all over the world and has vast production resources in most countries. Harpoon Pictures also has a strong presence in the growing Hispanic and multicultural markets.
Harpoon's roster of directors represents a range of styles and genres and never ceases to produce original and compelling work. These encompass visual storytelling, dialogue, real people, docu-style, comedy, fashion, beauty, animation and visual effects. Their accomplishments in film, television, and commercials distinguish Harpoon Pictures as a versatile and trusted company.
Under the leadership of Executive Producer Jose Alvarez, Harpoon has expanded its reach into the Hispanic and multi-cultural markets. Jose's experience and long-standing relationships with worldwide contacts, gives Harpoon an invaluable insight into the dynamic needs of its clients.
Add Positions
Education
Popular Works