Summary
2/4/09: Current One Club chair and former McKinney ECD David Baldwin has teamed with former McKinney GCD Bob Ranew to launch a new Durham, N.C.-based "creative practice" called Baldwin&.
Positions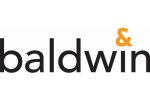 Baldwin&
Raleigh, United States
Of course we're an advertising agency. There's no denying it. But damned if we don't spend at least half our time doing things other than advertising. Maybe because we started in the valley of the economic crash of 2009, it made us rethink what an agency had to be to not only survive but thrive in a difficult time. We had the crazy idea that we were going to double our staff from our original number every year for five years, and we're well on our way. According to the original plan, we should be 32 people in January 2014. We're currently 29 people as of this writing. Our revenue grew 70% last year, and we attracted a bunch of new projects and a few new accounts.
Add Positions
Education
Popular Works
View All