Bob Scarpelli
Chairman and CCO Worldwide at DDB New York
United States
Positions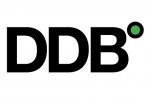 Chairman & Chief Creative Officer
DDB Worldwide Inc.
New York, United States
DDB Worldwide (www.ddb.com) is one of the world's largest and most influential advertising and marketing networks. At the prestigious 2014 Cannes International Festival of Creativity, DDB took home 87 Lions as well as Agency of the Year and Regional Network of the Year honors for adam&eveDDB and DDB EMEA, respectively. In addition, DDB has been named Agency of the Year numerous times by the industry's leading advertising publications and awards shows. The Gunn Report has listed DDB as one of the Top 3 Global Networks for 12 of the last 15 years. The agency's clients include Volkswagen, McDonald's, Unilever, Mars, Johnson & Johnson, and Exxon Mobil, among others.
Founded in 1949, DDB is part of the Omnicom Group (NYSE) and consists of more than 200 offices in over 90 countries with its flagship office in New York, NY.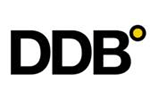 Chairman and CCO Worldwide
DDB New York
New York, United States
Add Positions
Education
Popular Works
View All