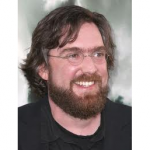 Feedback
AdForum Creative Profiles are currently in beta, let us know if you see anything wrong in this profile.
Report an issue
Worked As
Business Sectors
Awards
2005 Art Directors Annual Awards Gold
2005 CLIO Awards Gold (2)
2005 The One Show Gold (2)
2005 Cannes Lions International Festival of Creativity Gold Lion
Brad Parker
Director at Digital Domain 3.0, Inc.
United States
Summary
Brad Parker began his career as an animator and art director at MTV, where he co-founded the company's digital animation lab. From there he joined Digital Domain to work on visual effects for feature films, contributing to numerous films including David Fincher's Fight Club, xXx, The Time Machine and We Own The Night.
As a natural extension of his talents, Brad became involved in the studio's commercials division as both a Visual Effects Supervisor and Director. At DD, a number of spots where Parker contributed as VFX Supervisor, became highy recognized in the industry, including "Unstoppable" for Adidas, "23 vs. 39" for Gatorade, "Toy Boat", for eBay, and others.
During his tenure at Digital Domain, Parker frequently collaborated with Directors including Mark Romanek, Joe Pytka, Noam Murro, Brian Beletic and many more.
Brad joined Bob Industries to expand his own Directorial career. Utilizing his VFX and design knowledge as a springboard, Brad has directed live action, visual storytelling and effects projects of all kinds. Brad's comprehensive knowledge of art and technology allows him to brings a truly unique style, personality, and creative point of view to all his projects.
Brad has directed many commercial projects for all mediums and his current clients include Nike, Nintendo, Sony, Electronic Arts, Chrysler, Hyundai, Toyota, Honda, Molson Beer and Panasonic.
In 2010, Brad was Second Unit Director on the feature Let Me In, and also served as VFX supervisor on Spielberg's television project Lock & Key with Director Mark Romanek.
Most recently, Brad wrapped production on Warner Brothers' film, Chernobyl Diaries, which is his Feature Directorial debut. Diaries' was produced by Brian Witten (American History X, The Wedding Singer) and Oren Peli (Paranormal Activity) and is set for a 2013 release.
In January 2012, Paramount & Bad Robot announced that Parker will Direct their next Action Film, which has J.J. Abrams, Matt Reeves & Bryan Burk slated to produce. 
Positions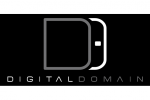 Director
Digital Domain 3.0, Inc.
Los Angeles, United States
April 2014 - Current
Founded in 1993, Digital Domain (the original Digital Domain company) has delivered innovative visuals for more than 100 movies including "Iron Man 3," the "Transformers" series, and "Titanic." Its artists have earned multiple Academy Awards®. A creative force in advertising, Digital Domain has brought its artistry to hundreds of commercial, videogame and music video productions. The company has been at the forefront of innovation for two decades and led the industry in the creation of virtual performers. It is a co-producer on the upcoming feature "Ender's Game."
From facilities in California and Vancouver, BC, Canada, including its own state-of-the-art performance capture studio, the new Digital Domain 3.0 continues the tradition of creating extraordinary imagery and productions for entertainment and advertising.
Add Positions
Education
Popular Works