Feedback
AdForum Creative Profiles are currently in beta, let us know if you see anything wrong in this profile.
Report an issue
Brian Ford
Founder, Executive Creative Director at Zambezi
United States
Positions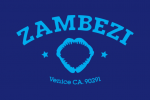 Founder, Executive Creative Director
Zambezi
Venice, United States
Zambezi is a full-service creative agency, specializing in passion brands. Taking its name from the Zambezi shark—known for its strong instincts and resourcefulness—Zambezi swims at the breakwaters of sports and entertainment. Founded in 2006, the agency comprises a team of experts with both traditional marketing and intentionally cross-bred backgrounds (including digital marketing, feature films, PR, and grassroots). With offices in Venice Beach, CA, New York, and Shanghai, China, Zambezi works with world-class brands such as Champs Sports, Footlocker Inc., The Coca-Cola Company, Heinekin USA, popchips and more.
Add Positions
Education
Popular Works
View All