Feedback
AdForum Creative Profiles are currently in beta, let us know if you see anything wrong in this profile.
Report an issue
Worked As
Creative Director
Executive Creative Director
Copywriter
Editor
Business Sectors
Charities, Foundations, Volunteers
Institutional/Public Interest/Non-Profit Org.
Sports Teams, Sports Events
TV, Hi-Fi, Video, Personal Stereo & Accessories
Others
Consultants, Research & Analysis Companies
Cinemas & Theatres
Advertising Agencies
TV/Radio Programs & Stations
Vitamins & Diet Complements
Banking & Financial Services, Investments, Stock Brokers
Opticians
Trade Organizations
Computer Software & Multimedia Productions
Advertising & Communication
Cable / Satellite Services
Leisure Parks, Zoos & Fairs
More
Bryan Ward
CEO - Chief Creative Officer at Giant Ideas
United States
Summary
Bryan brings more than 20 years of experience to his role as the guiding force behind one of the nation%u2019s fastest-growing creative agencies. His expertise as a creative director, his ability to forge strategic solutions, and his singular focus on client satisfaction have helped him produce targeted, highly-effective work for companies in a wide range of industries.

Bryan founded Giant Ideas shortly after the events of September 11th, 2001. %u201CThe events of that day made me realize that life is too short and that if dreams are going to happen, then we need to make them happen now. Not later.%u201D His vision was to create an agency of opportunity that expressed his personal values and commitment to creative excellence and partnership. %u201CGiant is different because I%u2019m different. I've hired the best talent that share my belief in what an agency can be, not what they were in the past. The world is changing and we have to be changing with it.%u201D

Prior to founding Giant Ideas in 2001, Bryan was Vice President/Creative Supervisor at HMS Hallmark/TenUnited, in Pittsburgh. He also worked as Creative Director with Shamlian Advertising and Depersico Design/hit-em productions in Philadelphia. His work has received recognition from a variety of organizations including local and regional Addy awards, PRINT, Telly awards, and CTAM Mark awards for television and print achievement in the cable industry and much more.

Bryan recently received the Ernst & Young Entrepreneur of the Year Award (Microsoft Realizing Business Potential) in Western Pennsylvania.
Experience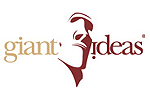 CEO - Chief Creative Officer
Giant Ideas
Pittsburgh, United States
Add Positions
Education
Popular Works
View All