Feedback
AdForum Creative Profiles are currently in beta, let us know if you see anything wrong in this profile.
Report an issue
Worked As
Creative Director
Copywriter
Editor
Business Sectors
Newspapers, Magazines, Books
Culture, Leisure & Sport
Internet Sites (Excluding ISPs)
TV/Radio Programs & Stations
Pet Food, Pet Care Products & Services
Non-Alcoholic
Internet Service Providers
Motorcycles
Alcoholic
Colleges, Universities & Education Centers
Cars
Consumer & Public Services
Energy & Water Authorities, Utilities
Adhesive Plasters
Media, Publishing & Production
Credit Cards
Soft Drinks, Tonics
Retail, Distribution & Restaurants
Institutional/Public Interest/Non-Profit Org.
Rice, Pasta, Dehydrated Vegetables & Cereals
Charities, Foundations, Volunteers
Spirits, Fortified Wines
Batteries (Except Car Batteries), Light Bulbs
Four Wheel Drive, SUV(Sports Utility Vehicle)
Government & Other Authorities
Banking, Finance, Law & Insurance
Biscuits, Bread, Crispbread
More
Awards
2005 Premio Folha / M&M Silver
2004 Cannes Lions International Festival of Creativity Bronze Lion
2003 WFA Hall of Fame Award Entrant (4)
Celso Loducca
President at Loducca
Brazil
Summary
Over his 20-year career has worked with Standard, Ogilvy & Mather, Young & Rubicam, Talent, W/Brasil, and FCB. He has received awards from Cannes, New York Festival, London Festival, Clio Awards, One Show, FIAP, Professionals of the Year, Creative Club Yearbook, and Abril Awards.
Experience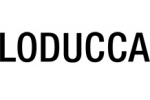 President
Loducca
São Paulo, Brazil
Add Positions
Education
Popular Works
View All