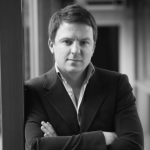 Feedback
AdForum Creative Profiles are currently in beta, let us know if you see anything wrong in this profile.
Report an issue
Christophe Huck
Directeur de la création at Wunderman France
France
Summary
Tout frais sorti de l'école, Christophe commence sa carrière en tant que free.
S'étant rapidement illustré dans l'univers du luxe et de la cosmétique, il intègre l'agence Mazarine Digital en 2003. Il en prend la direction de création 3 ans plus tard. Nous lui devons notamment les plateformes digitales de Chanel Mode (Grand Prix du Luxe 2008 et 2009), Givenchy Parfum, Agnès B (Grand Prix du Luxe e-commerce 2009), Shiseido, Guerlain, Dior, Nespresso...
Courant 2009, il rejoint Wunderman Paris pour animer l'équipe digitale et dirige le département créatif sur les comptes de l'agence : NOKIA (Mention 'Innovation' au Grand Prix Stratégies du Marketing Client 2011 pour la campagne Nokia N8), DANONE, FORD, GRAND OPTICAL (Grand
Prix Stratégies Marketing Services Retail
2010),MICROSOFT (Top com d'argent pour la campagne IE8 en 2011),
Positions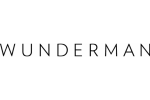 Directeur de la création
Wunderman France
Boulogne-Billancourt, France
« What matters today are the digital conversations with and among consumers » - Lester Wunderman
Activation, CRP, e-réputation, social marketing, création de plateformes et de sites internet ou encore marketing mobile : Wunderman Paris met à contribution tous les moyens de communication disponibles, pour créer une relation riche et profitable entre les marques et leurs consommateurs.
Wunderman Paris emploie aujourd'hui plus de 120 collaborateurs.
Wunderman dispose de 130 bureaux répartis dans 55 pays et fait partie du réseau mondial de communication WPP.
Add Positions
Education
Popular Works
View All