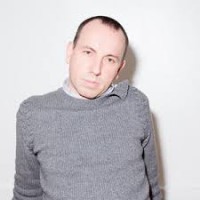 Feedback
AdForum Creative Profiles are currently in beta, let us know if you see anything wrong in this profile.
Report an issue
Worked As
Business Sectors
Awards
2014 Cristal Festival Emerald
Cyrille de Vignemont (Danakil)
Director at Wanda Paris
France
Summary
Artist, photographer and director Cyrille de Vignemont fell into the world of contemporary art with his first show at the Palais de Tokyo in 2004. French Art Is Not Dead named him one of ten young artists of French Art's new guard. His work has been exhibited at the MoCA (Museum of Contemporary Art) in Shanghai and Melbourne and he is often invited to biennials and different exhibitions.
His aesthetic and sensibility then seduced the world of music and he started directing music videos including Milk Teeth for Mohini Geisweiller and Antibodies for Poni Hoax winning multiple awards at the Saatchi&Saatchi Showcase and Best New Director recognition at the Antville Awards.
He embraced his advertizing career directing exemplary campaigns for Converse, Chanel, Isabel Marant and Amnesty International.
Cyrille creates what he calls "sensorial narratives.". Atmospheric films with a sensual narrative of the body's fragility and a deep connection to natural elements, always bathed in sunlight. 
Positions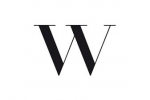 Director
Wanda Paris
La Plaine Saint Denis, France
May 2014 - Current
We are a commercial, music video and a digital production company.
We produce directors, graphic designers, photographers, art directors, performers and contemporary artists
We believe that each director has his own universe and path to accomplish. Our commitment is to invest important means in order to allow them to reach their goals, and to support their development with our knowledge of the markets. We think that, for each one, we must be a particle accelerator that provoke favorable situations
Add Positions
Education
Popular Works