Feedback
AdForum Creative Profiles are currently in beta, let us know if you see anything wrong in this profile.
Report an issue
Worked As
Business Sectors
Awards
2003 AdForum Creative Hits Bronze
2003 Die Klappe / Internationaler TV-Spot- und Werbefilm-Wettbewerb Shortlist
2003 First Boards Awards Runner Up: Daniel Levi (3)
2003 Golden Award of Montreux Finalist
2003 VDW Award Winner
Daniel Levi
Director at goodcop
South Africa
Summary
South African born Daniel Levi has a background in creative design and his experience of the visual arts, multi-media and post-production supported his transition in to directing. Daniel was featured in the Saatchi and Saatchi's young directors showcase and won best new director at Kinsale. Daniel has directed campaigns for clients such as VW, HSBC, X-Box, Mercedes, Nike and Playstation.
Daniel's music videos for Massive Attack, LFO, The Concretes and Plan B often come up on many all time best lists. In May 2004 LFO Freak won the prestigious Music Video Production Association Award (MVPA) for Directorial Debut.
After taking a couple of years off to focus on his other artistic endeavours; painting, photography and design, he is now back in the director chair and his branded content film Henry made in collaboration with Ogilvy & Mather and IBM received critical acclaim and debuted at the Vancouver Film Festival in the short film category even though it was made for a brand.
Daniel is currently in development for his debut feature film to be shot in 2014. 
Awards:
Featured on the Saatchi & Saatchi New Director's Showcase at Cannes 2002. (FR)
Best New Director award at Kinsale 2002. (UK)
Runner up Best New Director at D&AD 2002. (UK)
D&AD Award for "Best Individual work" 2002 (UK)
Runner up Best New Director at First Boards 2003. (UK)
Massive Attack Butterfly Caught — Promo of the Month, Promo Magazine, Aug 2003 (UK)
LFO Freak - Promo of the Month, Promo Magazine, Oct 2003 (UK)
Best Director - Dogstar Awards 2003 (South Africa)
Best New International Director for X Box Senses - Dogstar Awards 2003 (SA)
Best Overall Commercialfor Metro FM Beat - Dogstar Awards 2003 (SA)
Gold for - Mercedes Cat - VDW producer awards 2003 (GERMANY)
The Music Video Award (MVPA) (USA) for Best New Director. 2004 (USA)
Clio Award for LFO Freak music video 2004 (UK)
Sony Music video Award, Interpol Slow Hands 2005. (USA)
Plan B - Promo of the Month, Promo Magazine, Dec 2005 (UK)
The Concretes On the Radio Promo of the Month, Promo Magazine, March 2006 (UK)
Best Urban Video - Plan B — CADS 2006 (UK)
Runner Up Best Director — CADS 2006 (UK)
Hosted BFI film evening Antenna 2008 (UK)
Hosted British Councel Film Presentation - Warsaw, Poland 2008 (Pol)
D&AD Yellow Pencilfor BBC Meat 2009 (UK)
Sabbatical — 2010.
Hosted and Ron Film Workshop at Benetton's Fabrica School in Treviso, Italy 2011 (Ita)
Hotshots Feature - Shots Magazine for short film Henry 2011 (UK)
Featured at The Vancouver International Film Festival - short film Henry 2011 (Can)
Short film Method shown at the Making Faces Exhibition at WHATIFTHEWORLD Gallery (SA) 

Positions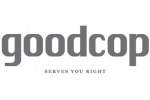 Director
goodcop
Cape Town, South Africa
goodcop finds new ways to collaborate and pool resources in the developing interface between creative and production. We are openly a director-led entity, driven to discover the most creative solutions to both commercial and non-commercial briefs. This is coupled with the highest standards in production service and support.
The work is proudly diverse, ranging from TV commercials and music videos, to short-films, web-films and virals, as well as creating unique visuals in the area of Live Music. goodcop also specializes in the production of artist's films for leading South African visual artists, for gallery and museum exhibitions.
goodcop is an original blend of talent agency, production company and filmmaking studio.
Add Positions
Education
Popular Works