Feedback
AdForum Creative Profiles are currently in beta, let us know if you see anything wrong in this profile.
Report an issue
Worked As
Business Sectors
Daniel Mittwede
Line Producer at Cobblestone Filmproduktion GmbH
Germany
Positions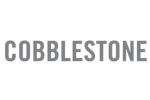 Line Producer
Cobblestone Filmproduktion GmbH
Hamburg, Germany
- Current
Executive Producer Pieter Lony founded Cobblestone in 1992. Philipp Schmalriede and Juri Wiesner have joined him in the management in 2011. The two offices in Hamburg and Berlin produce about 30-40 spots a year, not only TV commercials but also exhibition- and image films, music videos, short- and feature-length films as well as online content of every kind. For years Cobblestone havs been listed under the top 10 of Germany's most creative production companies.
For over ten years now, Cobblestone has a close relationship to the Swedish production company Social Club, and since the beginning of 2014, Cobblestone also represents the directors of Station Film from LA and New York exclusively in Germany and Switzerland.

Add Positions
Education
Popular Works