Feedback
AdForum Creative Profiles are currently in beta, let us know if you see anything wrong in this profile.
Report an issue
Worked As
Art Director
Associate Creative Director
Copywriter
Copywriting
Business Sectors
Charities, Foundations, Volunteers
Institutional/Public Interest/Non-Profit Org.
Disease Awareness, Support Groups & Associations
Newspapers, Magazines, Books
Government & Other Authorities
Advertising & Communication
Automotive Accessories & Services
Milk & Milk Based
Lottery & Gambling
Insurance
Hygiene & Personal Care Products
Internet Sites (Excluding ISPs)
More
Awards
2013 CLIO Awards Bronze Campaign (6)
2009 The One Show Gold (2)
2005 Art Directors Annual Awards Silver
2004 The One Show Silver
2004 The One Show Gold (4)
2003 The New York Festivals International Advertising Awards in All Media Bronze World Medal (2)
2003 Cannes Lions International Festival of Creativity Silver Lion for the Campaign (3)
2003 CLIO Awards Bronze
More
Daryl Gardiner
Art Director, Assitant Creative Director at DDB Canada
Canada
Experience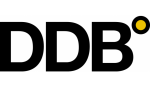 Art Director, Assitant Creative Director
DDB Canada
Toronto, Canada
The most celebrated creative agency in Canada for the past decade.
If there's one thing that separates DDB Canada from its agency competitors, it's our ability to deliver big, game-changing creative ideas year after year after year.
In fact, over the last decade, we've been recognized more times for our business-building work than any other creative ad agency in Canada. As testament to this, based on our strategic thinking and creative product, we've been named Strategy Magazine's Agency of the Year for an unprecedented 6 of the last 10 years (including 2010). And in the history of Strategy's annual Creative Report Card, we have double the amount of points of our nearest competitor.
Add Positions
Education
Popular Works
View All