Feedback
AdForum Creative Profiles are currently in beta, let us know if you see anything wrong in this profile.
Report an issue
Worked As
Business Sectors
David Canright
Creative Group Head at The Richards Group
United States
Positions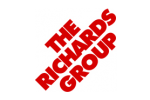 Creative Group Head
The Richards Group
Dallas, United States
The Richards Group became a full-service advertising agency just 36 years ago. We are now the largest independent agency in America (with billings just north of $1.3 billion). We are not for sale. Not now. Not ever. With no investors, shareholders, or partners to answer to, we're never diverted from our focus on our work, our clients, and our people (and at last count, we had 665 of those). We exist to endear brands to people. We believe that a brand is a promise and that this promise should be expressed consistently at every point of contact to maximize a brand's clarity, relevance, and power. It should come as no surprise, then, that we have built the holistic capabilities necessary to build brands through all forms of communication.
Add Positions
Education
Popular Works