David Smith
Executive Creative Director, Partner at Carton Donofrio Partners
United States
Summary
Originally from Joplin, Missouri, David graduated from the School of Journalism at the University of Missouri and began his career in Texas in 1984. There, for agencies GSD&M in Austin and Bozell in Dallas, he created campaigns for Southwest Airlines, American Airlines, the Texas Department of Tourism, the PGA Tour and Pace Foods. David joined RPA in May 1990 as Associate Creative Director, was promoted to Vice President in September 1992 and to his current position in 1994. David has been responsible for overseeing and creating work for clients such as American Honda, Pioneer Electronics, Blue Cross, American Century Investments, ARCO and ampm. In 2000, David became a member of the Director?s Guild of America, and has co-directed, along with his partner Joe Baratelli, more than a dozen spots for various agency clients. David?s work has been honored by Communications Arts, EFFIEs, Beldings, Andys, Addys, the New York Art Directors Show and the Cannes Film Festival, and in 1990 Adweek named him television writer of the year in the Southwest region. But perhaps more dear to him than all his gold statuettes and the silver pencils combined is the hideous green plaid jacket he proudly wore as the champion of the inaugural RPA golf tournament.
Positions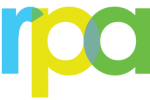 EVP, Chief Creative Officer
RPA
Santa Monica , United States
For over 27 years, we've created remarkable work and remarkable growth for our clients.
Because we live in a world where attention is scarce, it's not enough to out-spend or out-shout. Our work must be different, worthy of paying attention to, and worthy of talking about.
We champion Whitespace. The space that commands attention, because our clients are there and their competitors are not.
RPA uses Whitespace to un-level the playing field to our clients' advantage. We swing big and multiply the force of their investment. We get them noticed and drive growth.
We are an independent ad agency of over 450 creative entrepreneurs, headquartered in Santa Monica, CA, who work tirelessly to move audiences to action in today's digital world.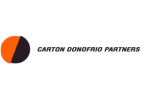 Executive Creative Director, Partner
Carton Donofrio Partners
Baltimore, United States
Add Positions
Education
Popular Works
View All