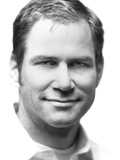 Feedback
AdForum Creative Profiles are currently in beta, let us know if you see anything wrong in this profile.
Report an issue
Worked As
Business Sectors
Awards
2006 EFFIE USA Silver
2006 International ANDY Awards Bronze
2005 International Automotive Advertising Awards (IAAA) Silver
Doug Holroyd
Director of Connection Planning at McKinney
United States
Summary
Doug joined McKinney in 2003 from Fallon Worldwide, where he was on the teams that created BMW Films and the Citibank Live Richly campaign. We hired him to make McKinney the third agency to pioneer connection planning, the art and science of finding powerful new ways to weave brands into the fabric of people's lives. In addition to heading connection planning, Doug also oversees McKinney's media group. One of his earliest contributions at McKinney was to identify, through rigorous segmentation and category experience mapping, the opportunity to help Travelocity get out of the "cheap tickets" business and into the "great travel business." Doug started his career in media at Leo Burnett and worked client side at Kimberly-Clark as an advertising manager before returning to the agency side at Fallon. Doug is a graduate of Ohio University with an MBA from Loyola of Chicago.
Positions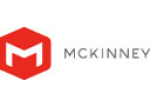 Director of Connection Planning
McKinney
Durham, United States
In the world of marketing today, influence is the payoff, creativity is the currency, and McKinney is the mint. Because people have as much power as brands today, we need creativity more than ever to get people's attention and to change what they feel, think and do. This is influence: the power to cause change by connecting brands to what people really want.
At McKinney, we believe in the power of influence through creativity, and we make it happen one of three ways. Sometimes we help brands start a conversation with consumers about ideas so clear and simple that they inspire a range of fresh, useful, shareable provocations and experiences. Other times we help brands frame the business they're in differently by changing the rules of the category. Or we identify the biggest emotional reasons people come to a category and claim it, all of it, for just one brand.
Regardless of how we choose to influence, we do so as a group of creatively led entrepreneurs at heart who like each other — including our clients — and are focused solely on the outcome. This means that we have no "McKinney style" but make work that solves the challenge in front of us. And, as a freestanding agency operating independently within the Seoul, Korea-headquartered Cheil Worldwide network, we have access to the resources of 59 offices in 33 countries to make that work.
The effectiveness awards that our clients win show that our ideas work harder, smarter and better. And as one agency, two doors — one in Durham and one in New York — we have a great time making that possible.
Add Positions
Education
Popular Works