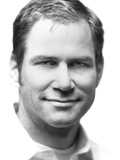 Feedback
AdForum Creative Profiles are currently in beta, let us know if you see anything wrong in this profile.
Report an issue
Worked As
Business Sectors
Awards
2006 International ANDY Awards Bronze
2006 EFFIE USA Silver
2005 International Automotive Advertising Awards (IAAA) Silver
Doug Holroyd
Director of Connection Planning at McKinney
United States
Summary
Doug joined McKinney in 2003 from Fallon Worldwide, where he was on the teams that created BMW Films and the Citibank Live Richly campaign. We hired him to make McKinney the third agency to pioneer connection planning, the art and science of finding powerful new ways to weave brands into the fabric of people's lives. In addition to heading connection planning, Doug also oversees McKinney's media group. One of his earliest contributions at McKinney was to identify, through rigorous segmentation and category experience mapping, the opportunity to help Travelocity get out of the "cheap tickets" business and into the "great travel business." Doug started his career in media at Leo Burnett and worked client side at Kimberly-Clark as an advertising manager before returning to the agency side at Fallon. Doug is a graduate of Ohio University with an MBA from Loyola of Chicago.
Positions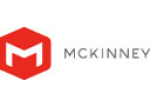 Director of Connection Planning
McKinney
Durham, United States
Creativity that influences the world — this is the basis for everything we do. We are a creatively led, results-driven group of people working in either our headquarters in Durham, North Carolina, or in our New York City office. Our overall ambition is to help our clients build influential brands by creating big ideas that grab people emotionally and change the way they think and behave. Brands that understand their purpose resonate with consumers because they meet a need in people's lives. We shape the context for our client's brands so that they can influence wherever they aim to go.
This is why the Roaming Gnome is still going strong for Travelocity for over 10 years. This is why the "Color Chips" campaign for Sherwin-Williams continues to gain momentum after three years and why the browser-based app Chip It! was a no brainer. This is why the "Join the Nation" campaign is moving the needle for Nationwide. This is why SPENT, the online game simulating homelessness that we made for pro bono client Urban Ministries of Durham, has been played by 4.5 million people in 216 countries. This is why Mizuno, with only a $1.5 million marketing budget was named the most effective brand in North American at the 2013 Effie Awards.
Every employee is encouraged to take advantage of the McKinney Ten Percent. Modeled on similar programs at Google and 3M, it gives everyone permission to step away from their day-to-day client duties to pursue innovations that bring people and brands together through technology.
Add Positions
Education
Popular Works