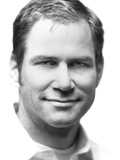 Feedback
AdForum Creative Profiles are currently in beta, let us know if you see anything wrong in this profile.
Report an issue
Worked As
Business Sectors
Doug Holroyd
Director of Connection Planning at McKinney
United States
Summary
Doug joined McKinney in 2003 from Fallon Worldwide, where he was on the teams that created BMW Films and the Citibank Live Richly campaign. We hired him to make McKinney the third agency to pioneer connection planning, the art and science of finding powerful new ways to weave brands into the fabric of people's lives. In addition to heading connection planning, Doug also oversees McKinney's media group. One of his earliest contributions at McKinney was to identify, through rigorous segmentation and category experience mapping, the opportunity to help Travelocity get out of the "cheap tickets" business and into the "great travel business." Doug started his career in media at Leo Burnett and worked client side at Kimberly-Clark as an advertising manager before returning to the agency side at Fallon. Doug is a graduate of Ohio University with an MBA from Loyola of Chicago.
Experience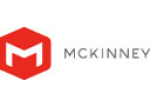 Director of Connection Planning
McKinney
Durham, United States
McKinney is an independent, fully integrated agency with 200 employees headquartered in Durham, North Carolina. Effie Worldwide recently named McKinney "the most effective independent agency in the world." The agency, founded in 1969, has enjoyed a long growth trajectory. Over the past three years, McKinney revenues are up 59%, with the addition of new agency-of-record assignments from Nationwide Insurance, Sherwin-Williams, GNC, Mizuno, Ruby Tuesday and Meijer Superstores. After parting ways in 2010, we came back together with Travelocity in August of 2012. We are an idea-focused agency with very deep digital expertise and a hard-earned reputation for leadership in communications integration. Unlike many agencies, we never set up a separate digital division or P&L; instead, we integrated our digital activities into our existing disciplines. We do not believe any client should have to choose between insightful strategy and brilliant execution—both create economic value.
Add Positions
Education
Popular Works