Feedback
AdForum Creative Profiles are currently in beta, let us know if you see anything wrong in this profile.
Report an issue
Worked As
Douglas Avery
Director at Furlined
United States
Positions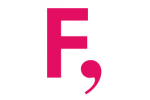 Director
Furlined
Santa Monica, United States
Furlined is a commercial production company, founded in 2005, with a name and ethos inspired by Méret Oppenheim's surrealist art piece 'Breakfast In Fur.'
We partner with advertising agency writers, art directors and producers from around the world to create brand stories that involve and move audiences, from TV commercials to innovative content for myriad new media platforms.
We continually seek out what's next, discovering new ways in which creativity can add value to the space where culture meets commerce.
This ever-evolving intersection—unpredictable, exhilarating and challenging—keeps us in a constant state of invention.
Add Positions
Education
Popular Works
View All