Ed Morris
Director at Rattling Stick
United Kingdom
Summary
Ed?s ability to understand business issues and strategies and then translate them into stunningly simple creative expressions have made him one of the world?s leading creatives.

Having won a Cannes lion with his very first TV ad for Polaroid cameras, Ed?s work has rarely been less than award winning. Ed?s most famous creations include the British Television Advertising Awards commercial of the year for Sony Playstation. This ad, Double Life, became the most awarded single ad in the world in 1999.

Ed followed this up by creating the global brand campaign for Johnnie Walker, under the strapline ?Keep Walking?, and the press ad of the year for Volkswagen, ?Lost Dog?, featuring a small dog apparently lost in the back of its owner?s rather spacious Golf Estate.

Ed joined Lowe in 2003, creating work for accounts such as Unilever?s Hellmann?s Mayonnaise, Nestle Quality Street and The Royal Ballet. Ed has just enjoyed a rather good October, winning the poster campaign of the year award for Quality Street?s Big Favourites, and The Grocer?s campaign of the year for Hellmann?s ?The Big Dollop?.

In August 2004 Ed was promoted to Creative Director of Lowe London.
Positions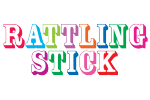 Director
Rattling Stick
London, United Kingdom
April 2014 - Current
Rattling Stick was founded in 2006 by Daniel Kleinman, Ringan Ledwidge and Johnnie Frankel as a small production company with an unmitigated belief in quality creative output.
No longer the home to just commercial production, we generate and produce high quality creative content in all forms be that films, promos, events, documentaries and TV content.
The scope of work has ranged from the miniscule to the magnificent. We've chased a sunrise with 88 cameras, taken the blitz to Liverpool, raced cheetahs, dropped polar bears from planes, mastered evolution, created a serenading dog, got undressed and retold the story of the three little pigs. Rattling Stick's small but highly creative team ethic has been consistently recognised and awarded within the advertising industry andwe have picked up lots of shiny accolades including Cannes Grand Prix, golds at the British Arrows, Creative Circle, Clios and several D&AD features. The British Arrows Production Company of the Year has also been awarded four times in the past five years, as well as topping the Televisual Peer Poll for the last five years.
Now home to thirteen directors with an office in the US, Rattling Stick remains a small, spirited production company whose directors challenge, complement and encourage each other with the work they produce.
Add Positions
Education
Popular Works
View All