Feedback
AdForum Creative Profiles are currently in beta, let us know if you see anything wrong in this profile.
Report an issue
Worked As
Business Sectors
Awards
2009 International Car Advertising Film Festival / SATCAR, Festival International du Film Publicitaire Automobile Marcus
2008 Loerie Awards Craft Certificate
2008 London International Awards - LIA Gold
2008 London International Awards - LIA Silver
2008 Loerie Awards Silver
Emma Lundy
Executive Producer at Giant Films
South Africa
Positions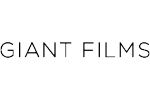 Executive Producer
Giant Films
Cape Town, South Africa
- Current
Founded by Ian and Cindy Gabriel in 1995, Giant Films is a creative partnership that is known and trusted throughout the world.
Always independent, with a desire to tell emotionally compelling stories, and with a depth of experience and know-how, Giant Films strives to communicate messages that resonate across all genres of filmmaking. As well as receiving multiple awards for its work in feature films, commercials, documentaries and music videos, Giant Films continues to build on its reputation for creatively innovative and conceptually-driven productions. Giant Films offers production facilitation of commercials and music videos and co-production for feature length films.
Add Positions
Education
Popular Works
View All