Feedback
AdForum Creative Profiles are currently in beta, let us know if you see anything wrong in this profile.
Report an issue
Business Sectors
Awards
2004 CLIO Awards Gold (6)
2003 CLIO Awards Gold (6)
2003 Cannes Lions International Festival of Creativity Shortlist (2)
2003 AICP Winner (6)
2003 London International Awards - LIA Winner (2)
2003 D&AD Awards / Yellow Pencil Silver Nomination (2)
More
Eric Barba
Director at Digital Domain 3.0, Inc.
United States
Summary
Academy Award®-winning visual effects supervisor Eric Barba, a 17-year Digital Domain veteran, was recognized with the film industry's top honor in 2009 for his work on Director David Fincher's Curious Case of Benjamin Button. He was the visual effects supervisor on Director Joseph Kosinski's TRON: Legacy and Oblivion, and on Fincher's Girl with the Dragon Tattoo. He also contributed his talents to Fincher's Zodiac. Like many of the top directors he collaborates with, Eric is equally at home working in film and advertising. A graduate of the Art Center College of Design, Eric started his career at Steven Spielberg's Amblin Imaging as a digital artist on sci-fi television shows. In 1996 he joined Digital Domain, where he supervised visual effects on dozens of commercials for Nike, Heineken, Adidas, Microsoft Xbox/Epic Games, and other leading brands. He has worked on many projects with David Fincher, including a multiple-award-winning spot for Adidas, the Nine Inch Nails music video "Only," and spots for Nike, Motorola and HP. Eric's own commercial directing credits include Nike's "Birth of Speed," Jaguar's "Pool," and campaigns for American Express, Cingular and Honda. Eric is a member of the Academy of Motion Picture Arts & Sciences. 
Positions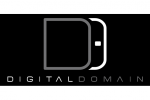 Director
Digital Domain 3.0, Inc.
Los Angeles, United States
April 2014 - Current
Founded in 1993, Digital Domain (the original Digital Domain company) has delivered innovative visuals for more than 100 movies including "Iron Man 3," the "Transformers" series, and "Titanic." Its artists have earned multiple Academy Awards®. A creative force in advertising, Digital Domain has brought its artistry to hundreds of commercial, videogame and music video productions. The company has been at the forefront of innovation for two decades and led the industry in the creation of virtual performers. It is a co-producer on the upcoming feature "Ender's Game."
From facilities in California and Vancouver, BC, Canada, including its own state-of-the-art performance capture studio, the new Digital Domain 3.0 continues the tradition of creating extraordinary imagery and productions for entertainment and advertising.
Add Positions
Education
Popular Works