Feedback
AdForum Creative Profiles are currently in beta, let us know if you see anything wrong in this profile.
Report an issue
Worked As
Business Sectors
Awards
2014 Cannes Lions International Festival of Creativity Bronze Lion Campaign (2)
Fabio Brigido
Creative Director at Borghi/Lowe
Brazil
Positions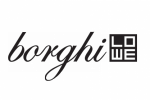 Creative Director
Borghi/Lowe
São Paulo, Brazil
August 2012 - Current
Borghi/Lowe is a Brazilian advertising agency and its name, actually, is formed by two surnames: Borghi and Lowe. Lowe is one of the biggest advertising groups in the world. In Brazil, Lowe has been present for 55 years, building strong brands such as Renault, Johnson & Johnson, OMO and Rexona with memorable campaigns. Borghi, in turn, comes from José Henrique Borghi. One of the most awarded Brazilian creatives, who has a long history with great brands such as Fiat, Parmalat, Itaú, InBev, Microsoft, American Express, among others. In 2006, the structure and global vision of a multinational agency joined forces with the expertise and creativity of an independent and 100% Brazilian startup created by Zé Borghi. From this merger, Borghi/Lowe was born.
Add Positions
Education
Popular Works