Feedback
AdForum Creative Profiles are currently in beta, let us know if you see anything wrong in this profile.
Report an issue
Worked As
Awards
2014 Cannes Lions International Festival of Creativity Bronze Lion
2014 Cannes Lions International Festival of Creativity Silver Lion
2014 The One Show Merit
Fernand Alphen
Branding Director at F/Nazca Saatchi & Saatchi Publicidade Ltda.
Brazil
Summary
Holding a post-graduate degree in Marketing from FGV, Fernand Alphen studied Business Administration at FGV and History at USP. With 23 years of experience, he worked for F/Nazca, Group Bunge, Yes Design and Rapp Collins Worldwide. He is currently Professor of Planning at FAAP/SP Communication School and heads the planning department at JWT Brazil.
Positions
Head of Strategy
J. Walter Thompson Brazil
São Paulo, Brazil
JWT is a true Global network, with over 200 offices in 90 countries, and approximately 10,000 communications and marketing professionals. Consistently ranked amongst the largest agency networks in the World, JWT maintains its position as industry leader through innovation and pioneering ideas.
It was the first international agency to establish itself in Brazil. Since it arrived, in 1929, JWT has been responsible for managing the communications of various leading brands in the market. It was the first large scale agency to make digital services part of its day to day culture, and to create a separate Channel Planning discipline within its Media Department.
JWT defines it´s mission as: creating and implementing ideas which stimulate people to spend more time with our brands. Interesting, innovative ideas which work seamlessly across various communications channels, and invite people to create their own, personal relationships with the brand. That is the philosophy which placed JWT amongst the most admired Brazilian agencies of the past few years.
Including the new business wins of the past year, JWT´s brand portfolio includes 29 of the most prestigious advertisers in the market, such as Ford, Coca Cola, Johnson & Johnson, Nestle, HSBC, Nokia, Shell, Microsoft, Bayer, Diageo, Casas Pernambucanas and Unilever.
JWT belongs to the WPP group. In Brazil we have offices in São Paulo, Rio and Curitiba, with almost 360 employees. We are currently ranked third in size in traditional media, and fourth in digital communication.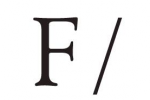 Branding Director
F/Nazca Saatchi & Saatchi Publicidade Ltda.
São Paulo, Brazil
Add Positions
Education
Popular Works
View All