Feedback
AdForum Creative Profiles are currently in beta, let us know if you see anything wrong in this profile.
Report an issue
Business Sectors
Sportswear
Environmental & Animal Issues
Institutional/Public Interest/Non-Profit Org.
Athletic Footwear
Prescription Eyewear
Fernando Barcellos
Creative Director at Giovanni+Draftfcb
Brazil
Experience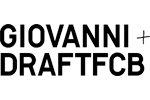 Creative Director
Giovanni+Draftfcb
São Paulo, Brazil
Draftfcb is the first global, fully integrated marketing communications agency for the digital age to operate against a single P&L without any silos. The agency is driven by a singular focus on consumer behavior as expressed by its proprietary 6.5 Seconds That Matter℠ operating system, which recognizes the importance of producing creative executions that really matter to consumers in the brief amount of time they are willing to give marketers in today's media-saturated world.
Add Positions
Education
Popular Works
View All