Gary Paticoff
SVP, Executive Producer, Content at RPA
United States
Summary
Gary started
his career in advertising at Needham Harper and Steers/West in 1979 as the
in-house Assistant Film Editor. Gary's first production was the 1980 Honda
Civic spot "Goldfish" which demonstrated the increased interior space of the
new model by filling the previous model with water and pumping it into the new
one. Witnessing the car fall through the stage floor convinced him producing
was what he wanted to do. Over the next 32 years along with the evolution of
the agency to RPA Gary rose through the ranks of production to become the
current Executive Producer. His responsibilities include managing the Talent
Affairs group for the licensing of music and celebrity talent, overseeing the
staff and freelance producers, training the assistants and creating content for
all interactive projects. Gary has produced significant award winning work for
every client RPA has had since 1982.
Experience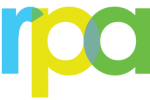 SVP, Executive Producer, Content
RPA
Santa Monica , United States
Add Positions
Education
Popular Works
View All