Feedback
AdForum Creative Profiles are currently in beta, let us know if you see anything wrong in this profile.
Report an issue
Business Sectors
Restaurants & Fast Food
Compact & Small Cars
Awards
2012 Loerie Awards Gold Loerie
2012 Loerie Awards Craft Certificate (3)
2012 Loerie Awards Grand Prix (2)
2012 Cannes Lions International Festival of Creativity Bronze
2012 The One Show Finalist
2012 Epica Silver
2012 Loerie Awards Bronze Loerie
2010 Loerie Awards Bronze Loerie
More
Gia Callinicos
Strategist at Black River FC
South Africa
Summary
Gia Callinicos is the Strategic Planner at Black River FC and has just shy
of 7 years experience in the communication industry.
She qualified with a BA in Marketing Communication and then found herself at AAA School of Advertising where she completed her Honours.
Gia began her career at The Jupiter Drawing Room JHB, briefly crossed
the floor to marketing and was then an integral player in the launch of Virgin
Money Insurance in South Africa.
Some of the brands Gia has worked on include Absa Bank, Brand South
Africa and Discovery Health.
Experience
Education
Positions
Agencies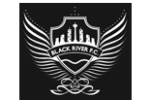 Popular Works