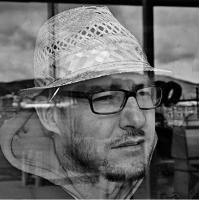 Feedback
AdForum Creative Profiles are currently in beta, let us know if you see anything wrong in this profile.
Report an issue
Worked As
Business Sectors
Gregg Bailey
Director at Velocity Films
South Africa
Summary
THE TERM NEW DIRECTOR HARDLY SEEMS APPROPRIATE WHEN TRYING TO DEFINE GREGG BAILEY, THE LATEST DIRECTOR TO SIGN WITH VELOCITY FILMS.
ALTHOUGH, THE TEMPTATION WILL BE TO LUMP HIM IN THAT CATEGORY, THE TRUTH IS BAILEY, AS HE IS KNOWN IN THE INDUSTRY, IS ANYTHING BUT 'NEW'. AFTER STUDYING AT THE RED & YELLOW SCHOOL, HE LANDED A GIG AT TBWA HUNT LASCARIS AS AN ART DIRECTOR. AFTER A YEAR, BAILEY REALISED THAT HIS FUTURE LAY MORE SPECIFICALLY IN COMMERCIALS AND HE ENROLLED AT THE NEW YORK FILM ACADEMY.
ON COMPLETION OF THE YEAR LONG COURSE HE RETURNED TO SOUTH AFRICA IN 2004 AND JOINED GREG GRAY AS HIS CREATIVE ASSISTANT; ALTHOUGH, HE BELIEVES THE TERM 'WHIPPING BOY' TO BE MORE ACCURATE. AND THAT IS WHERE HE HAS REMAINED FOR THE PAST SEVEN YEARS – AND SOME CHANGE.
THIS PERIOD COINCIDED WITH A GOLDEN STRETCH FOR GREG GRAY AND BAILEY WAS ON HAND TO WITNESS AND CONTRIBUTE TO THE MAKING OF MULTIPLE AWARD WINNING PIECES. BUT, WHILE BAILEY HAS LEARNED HIS CRAFT FROM GREG GRAY, HE IS BY NO MEANS A REPLICA. NO, BAILEY BRINGS HIS OWN SENSE OF QUIRK AND STYLE TO PROJECTS AND MIXES THIS WITH THE PRECISION AND METHODICAL APPROACH HE HAS GARNERED FROM HIS MORE EXPERIENCED NAMESAKE.

JUST HAVE A LOOK AT HIS DIRECTORIAL DEBUT FOR SAATCHI & SAATCHI AND THEIR CLIENT TUFFY, WHICH PICKED UP A FIRST PLACE AT THE CREATIVE CIRCLE'S AD OF THE MONTH AS WELL AS A LOERIE. NOT A BAD START. SINCE THEN GREGG HAS SUCCESSFULLY FINISHED JOBS FOR OGILVY, KING JAMES, DRAFTFCB, AND M&C SAATCHI ABEL. 
VELOCITY EXECUTIVE PRODUCER PETER CARR HAS THE FINAL WORDS; "ALONG WITH BAILEY'S AGENCY BACKGROUND, WHO BETTER TO BE MENTORED BY THAN GREG GRAY WHO HAS A REPUTATION FOR EXTREME ATTENTION TO DETAIL. WE KNOW THAT BAILEY IS ALREADY HEADED FOR BIG THINGS AS HE HAS PROVED IN THE FIRST FEW COMMERCIALS THAT HE HAS DIRECTED AND THE DEMAND WE ARE SEEING FROM THE AGENCIES FOR HIS REEL."
AWARDS
Loeries 2011
Tuffy – Bronze
Creative Circle's Ad of the Month 

Positions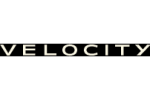 Director
Velocity Films
Cape Town, South Africa
Velocity is a South African-based commercial production company with offices in Johannesburg and Cape Town. Founded in 1990 by the Producer and Director team, Barry Munchick and Keith Rose it is now the biggest production company in South Africa.
Add Positions
Education
Popular Works