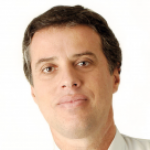 Feedback
AdForum Creative Profiles are currently in beta, let us know if you see anything wrong in this profile.
Report an issue
Business Sectors
Apparel & Accessories Stores
People i worked with
Gustavo Oliveira
Operational & Client Service Director at Giovanni+Draftfcb
Brazil
Summary
Gustavo has a Degree in Economics from PUC-Rio and outreach studies in Planning, Marketing and Advertising from FGV and ESPM. He has been at Giovanni+Draftfcb since 1985, having begun as an account executive. Today he holds the position of Customer Services and Operations Director at the Rio de Janeiro office. Among the main clients there: Banco do Brasil, Cia. Vale do Rio Doce, Ceras Johnson, The Sydney Ross Co., CCAA, Embratel, Disney, Sony Entertainment, Governo do Estado do Rio de Janeiro and Gafisa.
Experience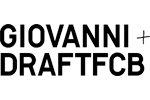 Operational & Client Service Director
Giovanni+Draftfcb
São Paulo, Brazil
Draftfcb is the first global, fully integrated marketing communications agency for the digital age to operate against a single P&L without any silos. The agency is driven by a singular focus on consumer behavior as expressed by its proprietary 6.5 Seconds That Matter℠ operating system, which recognizes the importance of producing creative executions that really matter to consumers in the brief amount of time they are willing to give marketers in today's media-saturated world.
Add Positions
Education
Popular Works