Feedback
AdForum Creative Profiles are currently in beta, let us know if you see anything wrong in this profile.
Report an issue
Worked As
Business Sectors
Awards
2003 The One Show Silver (4)
2002 International Automotive Advertising Awards (IAAA) Bronze (8)
2002 International Automotive Advertising Awards (IAAA) Silver (8)
Ian Cohen
CEO, Founder at Wexley School for Girls
United States
Positions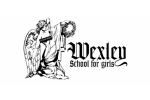 CEO, Founder
Wexley School for Girls
Seattle, United States
- Current
The Wexley School for Girls is a Seattle-based ad agency and "fan factory," creating and sustaining a lifetime of loyalty among clients and consumers through an integrated approach that spans traditional, digital, social, experiential, and interactive work. Best known for its quirky name and headline grabbing work, Wexley has made an art of launching brands and leading head-to-toe rebrands for companies like the Darigold, Homestreet Bank, and Major League Soccer team the Seattle Sounders FC. Partners and creative directors Ian Cohen and Cal McAllister founded the agency in 2003 and have built a national roster of public and private clients that also include Oberto Beef Jerky, Virginia Mason, Brooks Running, Microsoft, Coinstar, the ACLU, and Windermere.
Add Positions
Education
Popular Works