Feedback
AdForum Creative Profiles are currently in beta, let us know if you see anything wrong in this profile.
Report an issue
Worked As
Business Sectors
Awards
2014 British Arrows Craft Gold
2013 Cristal Festival Emerald (2)
2013 Cristal Festival Sapphire
Jaron Albertin
Director at Smuggler
United Kingdom
Positions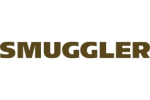 Director
Smuggler
London, United Kingdom
Smuggler is a Film, Theatre,TV, Commercial and Music Video production company. At its core it stands for creative originality, integrity and excellence.
founded in 2002 by Patrick Milling Smith and Brian Carmody. Smuggler is home to a unique roster of directing talent alongside an experienced and multifaceted global production and management team. Awarded 'Production Company of the Year' by several leading industry magazines and award shows in the past few years, Smuggler has also brought home the coveted Cannes Lions Grand Prix, the Palme D'Or, and an Emmy amongst other accolades.
Add Positions
Education
Popular Works
View All