Feedback
AdForum Creative Profiles are currently in beta, let us know if you see anything wrong in this profile.
Report an issue
Worked As
Business Sectors
Jay Quilty
Partner, Client Services at The Sawtooth Group
United States
Summary
Jay used his college degree to get his dream job: private captain cruising up and down the Intercoastal. Some nagging need to grow up led Jay to Harvard for an MBA and a less dreamy but pretty exciting job marketing for Johnson and Johnson. It only took Jay a few years to realize his need to grow beyond the walls of a corporation, even one as vast and creative as J&J?s.
Jay came to Sawtooth to run the account management department. Jay?s passion for strategic development and planning has been invaluable to Sawtooth?s staff and clients.
Positions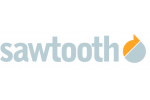 Partner, Client Services
The Sawtooth Group
Red Bank, United States
Add Positions
Education
Popular Works