Jeff Goodby
Co-Chairman/Partner at Goodby Silverstein & Partners
United Kingdom
Summary
Jeff Goodby is co-founder and co-chairman of Goodby Silverstein & Partners in San Francisco, the company that Adweek magazine recently chose as Agency of the Decade. GSP has also been named Agency of the Year in Advertising Age, Adweek and Creativity magazines several times each, and has also been selected as Digital Agency of the Year in Advertising Age and Business 2.0, and by The One Club. The firm is widely acclaimed for most successfully integrating traditional and digital media arts. Many of GSP's campaigns—got milk?, the Budweiser Lizards, Hewlett-Packard's "Invent," the National Basketball Association's "I Love This Game" and the E*TRADE chimpanzee, among them—are in the permanent collection of the Museum of Modern Art in New York. The got milk? campaign that Goodby originated has spawned hundreds of imitators, which are now listed in several places online. In 2002 Goodby served as the president of the Cannes Advertising Festival and has been head of the prestigious Titanium Jury. He has also chaired judging for the ANDYs and The One Club. In 2010 Adweek named him, along with Rich Silverstein, as Executive of the Decade. The two of them were key players in the 2009 industry documentary Art & Copy.
Goodby grew up in Rhode Island and graduated from Harvard, where he wrote for The Harvard Lampoon. Three years were spent as a political reporter in Boston. He began his advertising career at J. Walter Thompson and was lucky enough to meet the legendary Hal Riney at Ogilvy & Mather, whom he still thinks of as his mentor. It was with Riney that Goodby learned his reverence for surprise, humor, craft and restraint. He continues to believe that his success is a happy confluence of his mother, a painter; his father, a Wharton graduate; and his family, a constant reminder of irony and humility. Goodby is also a director, printmaker and illustrator whose work has appeared in TIME and Mother Jones. Two commercials he directed were selected to be among the top 30 advertising films of the 1990s by The One Club of New York. The website based on his "Poemhouse" installation (poemhouse.org) in St. Helena, California, has received thousands of visitors. In 2006 he was inducted into the Advertising Hall of Fame.
Jeff lives in Oakland, California, with his family, a dog, a cat, a rabbit, three horses and probably some other things he doesn't know about.
Positions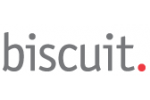 Director
Biscuit Filmworks UK
London, United Kingdom
Biscuit Filmworks is a film production company based in Santa Monica, Los Angeles, USA, and London, UK, founded in 2000 by director Noam Murro and managing director Shawn Lacy.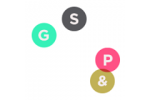 Co-Chairman/Partner
Goodby Silverstein & Partners
San Francisco, United States
Goodby Silverstein & Partners is a full-service advertising agency based in San Francisco with an office in New York City.
We make stuff people care about. It's what we've tried to do for 30 years, and it still motivates us today.
It used to be that the "stuff" we made was ads—TV commercials or outdoor boards or digital banners. Of course, the list is a lot longer today. Now it's about creating the right thing. The unexpected thing. The thing that will grab attention, turn on a little light in a person's head and change behavior.
To appeal to an individual, we try to see the world through his or her eyes and look beyond budget size or media thinking.
Doing so leads us to solutions that treat people with respect, that give them credit for a sense of humor and perspective, that never talk down to them and that work like crazy.
We believe that getting to good, effective work can and should be fun. That's why we have an open, collaborative way of working with our clients and with each other.
It's also why we hire people from so many nontraditional places. People who come from a variety of backgrounds and bring a diverse set of perspectives. Because your customers care about more than just advertising; we do too.
Add Positions
Education
Popular Works
View All