Feedback
AdForum Creative Profiles are currently in beta, let us know if you see anything wrong in this profile.
Report an issue
Worked As
Awards
2005 British Arrows Shortlist
1999 Epica Awards Winner
Jim Hosking
Director at Biscuit Filmworks UK
United Kingdom
Summary
Jim Hosking is a British filmmaker living in Los Angeles. He started directing at MTV in New York. He is currently signed to Partizan films in Europe and Biscuit Filmworks in the USA and OPC in Canada.
Jim helped create the 118 118 TV campaign, including the Rocky commercial.
Jim is currently developing the feature film Micrometer, co-written with Toby Harvard.
Positions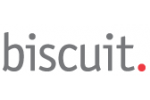 Director
Biscuit Filmworks UK
London, United Kingdom
Biscuit Filmworks is a film production company based in Santa Monica, Los Angeles, USA, and London, UK, founded in 2000 by director Noam Murro and managing director Shawn Lacy.
Add Positions
Education
Popular Works
View All