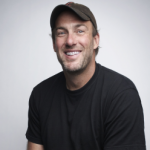 Feedback
AdForum Creative Profiles are currently in beta, let us know if you see anything wrong in this profile.
Report an issue
Business Sectors
Jim Nelson
Chief Creative Officer at Carmichael Lynch
United States
Summary
Jim is a graduate of St. Cloud State University in St. Cloud, MN, with a degree in Journalism and Marketing. Before joining Carmichael Lynch, Jim worked at several small, creatively-driven Minneapolis shops where he honed his creative talents.
A 18-year veteran of Carmichael Lynch, Jim has made a name for himself in the industry developing award-winning work for such clients as Harley-Davidson, Porsche, Rapala, Chris-Craft, First Alert, Tractor Supply Company, Gibson and Northwest Airlines.
Jim has collected several hundred pounds of hardware along the way, including Gold Cannes Lions, countless Stephen E. Kelly finalists and is seen regularly in the One Show books and CA Annual. His passionate approach to problem solving makes him a favorite of clients.
Positions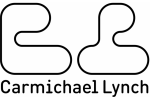 Chief Creative Officer
Carmichael Lynch
Minneapolis, United States
Our mission at Carmichael Lynch is to create devotion to brands. We build some of the most beloved and iconic brands in the world. Look closer at our client stories, and you'll see a pattern of helping defy gravity for a select and envied portfolio of brands. We achieve remarkable success with creative ideas that work across diverse media and forge an emotional bond and unflagging devotion. In the end, our clients transcend their competition to become not only successful, but a part of American pop culture.
Add Positions
Education
Popular Works
View All