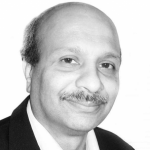 Feedback
AdForum Creative Profiles are currently in beta, let us know if you see anything wrong in this profile.
Report an issue
Worked As
Client Servicing
Account Manager
Joe Thaliath
COO - Interface Communications at Draftfcb+Ulka India
India
Experience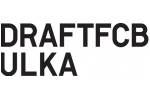 COO - Interface Communications
Draftfcb+Ulka India
Mumbai, India
Draftfcb Ulka can trace its lineage in India to Ulka Advertising which was founded in 1961. Last year the agency celebrated its 50th year of Building BrandWealth. Presently, Draftfcb Ulka is among the top three agency groups in India with 53 of its brands as category leaders. Brands that have been built from scratch and were virtually non-existant when the agency was assigned their business. Draftfcb Ulka is a part of Draftfcb Worldwide, the first global, fully integrated marketing communication agency for the digital age to operate against a single P&L without any silos.
Add Positions
Education
Popular Works