John Patroulis
Chief Creative Officer at BBH New York
United States
Summary
John joined BBH New York as CCO in August of 2011. Starting at TBWA/Chiat/Day in New York and San Francisco, John worked for several years on global and national accounts including adidas, Nextel, Absolut, Samsonite, Fox Sports, Barnes & Noble, and Motorola. For his efforts, John earned top creative honors for everything from viral films to interactive billboards to global TV campaigns. In 2007, he left to help launch T.A.G., and within a year was recognized for his work on the groundbreaking Halo 3 "Believe" campaign, which became the most awarded integrated campaign of the decade. This and other content-driven successes led John and his partners to launch agencytwofifteen in 2010 - and one year later, their work on Xbox and the social-media-driven launch of the Kin phone led it to be named to Creativity's "A-list", placing agencytwofifteen among the twelve most creative agencies in the world. Over the course of his fourteen-year career, John has received every top international creative honor, including the One Show Best in Show, Grand Clio, The Grandy, and the Cannes Grand Prix, which he has won twice.
Positions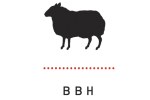 Chief Creative Officer
BBH New York
New York, United States
BBH is a full-service creative company specializing in brand strategy and multi-media creative communications for our clients. Known for a culture characterized by an obsession with innovation and progressive distinction.
Add Positions
Education
Popular Works
View All