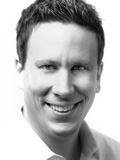 Feedback
AdForum Creative Profiles are currently in beta, let us know if you see anything wrong in this profile.
Report an issue
Worked As
Group Creative Director
Chief Creative Officer
Copywriter
Creative Director
Executive Creative Director
Director
Business Sectors
Cars
TV, Hi-Fi, Video, Personal Stereo & Accessories
Automotive
Real Estate
Transport, Travel and Tourism
Personal Wireless Communication
Sportswear
Insurance
Paints, Wood Protectors, Paint Brushes, Adhesives
Computers, PDAs & Calculators
Online Travel & Reservation Services
Chewing-Gum
Restaurants & Fast Food
Athletic Footwear
Leisure & Sport Equipment
More
Awards
2004 British Arrows Bronze
2004 Art Directors Annual Awards Silver
2004 Advertising Creative Circle Awards Silver
2003 International ANDY Awards ANDY (3)
2003 AdForum Creative Hits Hit
2003 AICP Winner
2003 Cannes Lions International Festival of Creativity Gold Lion
2003 Cannes Lions International Festival of Creativity Shortlist
2003 D&AD Awards / Yellow Pencil Silver Award
2003 CLIO Awards Gold
2003 The One Show Bronze
More
Jonathan Cude
Chief Creative Officer at McKinney
United States
Summary
Jonathan joined McKinney in 2003 as group creative director, coming from Wieden+Kennedy, where he wrote for Nike and Diet Coke. At Wieden, he demonstrated a broad creative range, from the humor of Nike "Streaker," Creativity's runner-up for ad of the year, to the inspiring drama of the Cannes Gold Lion winner, Nike "Before." As GCD, Jonathan's teams won virtually every major award from Cannes Lions and One Show Pencils to IAB MIXX Awards (including the inaugural best of show) and three Effies for campaigns including the Audi A3 Art of the Heist and the Sony Bravia The World's First Television for Men and Women. Jonathan was named chief creative officer in 2008. He is a graduate of the University of Texas at Austin.
Experience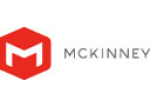 Chief Creative Officer
McKinney
Durham, United States
McKinney is an independent, fully integrated agency with 200 employees headquartered in Durham, North Carolina. Effie Worldwide recently named McKinney "the most effective independent agency in the world." The agency, founded in 1969, has enjoyed a long growth trajectory. Over the past three years, McKinney revenues are up 59%, with the addition of new agency-of-record assignments from Nationwide Insurance, Sherwin-Williams, GNC, Mizuno, Ruby Tuesday and Meijer Superstores. After parting ways in 2010, we came back together with Travelocity in August of 2012. We are an idea-focused agency with very deep digital expertise and a hard-earned reputation for leadership in communications integration. Unlike many agencies, we never set up a separate digital division or P&L; instead, we integrated our digital activities into our existing disciplines. We do not believe any client should have to choose between insightful strategy and brilliant execution—both create economic value.
Add Positions
Education
Popular Works
View All