Jonathan Cude
Chief Creative Officer at McKinney
United States
Summary
Jonathan joined McKinney in 2003 as group creative director, coming from Wieden+Kennedy, where he wrote for Nike and Diet Coke. At Wieden, he demonstrated a broad creative range, from the humor of Nike "Streaker," Creativity's runner-up for ad of the year, to the inspiring drama of the Cannes Gold Lion winner, Nike "Before." As GCD, Jonathan's teams won virtually every major award from Cannes Lions and One Show Pencils to IAB MIXX Awards (including the inaugural best of show) and three Effies for campaigns including the Audi A3 Art of the Heist and the Sony Bravia The World's First Television for Men and Women. Jonathan was named chief creative officer in 2008. He is a graduate of the University of Texas at Austin.
Positions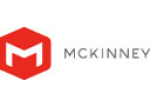 Chief Creative Officer
McKinney
Durham, United States
In an era when people have as much power as brands, we need creativity more than ever. Not just to get people's attention, but also to change what they feel, think and do. This is infuence: the power to cause change by connecting your brand to what people really want. In the world of marketing today, infuence is the payoff, creativity is the currency, and we are the mint.
At McKinney, we believe in the power of influence through creativity, and we make it happen by either claiming an emotional territory inside a category in order to lead it or by leaving the category behind. And we do it so as a group of creatively led people who like each other — including our clients — and are focused solely on the outcome. This means that we have no "McKinney style." Our work solves the challenge in front of us, however it needs to be done. And, as a freestanding agency operating independently within the Seoul, Korea-headquartered Cheil Worldwide network, we have access to the resources of 44 offices in 37 countries to make that work.
The effectiveness awards that our clients win show that our ideas work harder, smarter and better. And as one agency, two doors — one in Durham and one in New York — we have a great time making that possible.
Add Positions
Education
Popular Works
View All