Feedback
AdForum Creative Profiles are currently in beta, let us know if you see anything wrong in this profile.
Report an issue
Worked As
Business Sectors
Awards
2013 Grand Prix Stratégies de la Publicité Mention ex-aequo
Jonathan Martinot
producer at Cake Films
France
Positions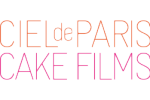 producer
Cake Films
Paris, France
- Current
WE CREATE DIGITAL CONTENT FOR BRANDS, ETC.
Today, more than ever, brands must be nimble, quick-footed and original in their advertising efforts. Viewers have become educated and quickly discriminate against manipulative, mindless and contrived advertisements (unlike past decades when good old-fashion ubiquity did the trick). We must make ads people WANT to watch and share with their peers. This is a HUGE advantage for advertisers and brands, alike. Social media is the modern form of 'word of mouth' advertising and never before have brands had the opportunity to control and contribute so directly to the consumer their brand's identity and direction. Our job at CAKE is to work hand-in-hand with brands to create lasting and relevant content that will engage, educate, and entertain viewers while simultaneously providing a brand's message.
Add Positions
Education
Popular Works