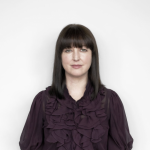 Feedback
AdForum Creative Profiles are currently in beta, let us know if you see anything wrong in this profile.
Report an issue
Worked As
Business Sectors
Kelly Thompson
Director of Brand Planning at Carmichael Lynch
United States
Summary
Kelly considers herself a Next Generation Planner. "The consumer landscape is constantly evolving, dynamic, diverse and too often for marketers, indecipherable. Today's Planners guide brands into the depths of current culture and along the way, demystify the behaviors, desires, needs and identities of consumers."
Over the span of her strategic career, Kelly has partnered with a wide array of brands to develop connection with diverse consumer segments: from Xbox to H&R Block, Klondike to St. Ives. Prior to joining Carmichael Lynch, she was Associate Director of Strategic Planning at Space 150,where she led the planning team and the strategic oversight of key accounts such as Dairy Queen, Andersen Windows and General Mills.
At Campbell Mithun, where she spent six years of her career, she played a driving role in the repositioning of iconic brands like Burger King, Cinnamon Toast Crunch and Popsicle - nurturing brand relevancy with a new generation of youth. These days, she spends her time traversing the consumer landscapes of the Jack Link's, Subaru and Calphalon brands.
Originally from Minnesota, the beginnings of a strategic planner began to take shape at Macalester College in St. Paul, where, unable to decide which discipline most fascinated her, Kelly began her generalist career by majoring in Comparative Literature, Theatre (directing) and Sociology.
Positions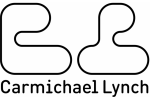 Director of Brand Planning
Carmichael Lynch
Minneapolis, United States
Our mission at Carmichael Lynch is to create devotion to brands. We build some of the most beloved and iconic brands in the world. Look closer at our client stories, and you'll see a pattern of helping defy gravity for a select and envied portfolio of brands. We achieve remarkable success with creative ideas that work across diverse media and forge an emotional bond and unflagging devotion. In the end, our clients transcend their competition to become not only successful, but a part of American pop culture.
Add Positions
Education
Popular Works