Feedback
AdForum Creative Profiles are currently in beta, let us know if you see anything wrong in this profile.
Report an issue
Worked As
Executive Creative Director
Creative Director
Copywriter
Associate Creative Director
Chief Creative Officer
Director
Business Sectors
TV/Radio Programs & Stations
Internet Sites (Excluding ISPs)
Blood/Organ Donation
Men's Clothing
Disease Awareness, Support Groups & Associations
Coffee, Tea, Chocolate Drinks, Breakfast Drinks
Alcoholic
Personal Wireless Communication
Deodorants
Charities, Foundations, Volunteers
Road Safety
Toiletries
Soft Drinks, Tonics
Outdoor Sports & Athletics
IT & Electrical Components
Skin Care
Bath, Shower Gels
Paper Goods, Aluminum Foil
Musical Instruments
Newspapers, Magazines, Books
Beers, Ciders, Lagers
Cinema Production
Institutional/Public Interest/Non-Profit Org.
Creams, Lotions, Milks, Tonics, Makeup Removers
Washing Machines, Refrigerators & Other Large Apppliances
More
Awards
2011 International ANDY Awards Bronze
2011 CLIO Awards Gold
2010 Cíclope International Advertising Craft Festival Bronze
2010 Cannes Lions International Festival of Creativity Gold Lion
2008 D&AD Awards / Yellow Pencil Nominee
2008 International ANDY Awards Bronze
2008 The One Show Silver
2007 CLIO Awards Gold (2)
2007 AICP Winner (3)
2007 D&AD Awards / Yellow Pencil Nominee (5)
2007 The One Show Gold
2007 Cannes Lions International Festival of Creativity Bronze Lion
2007 D&AD Awards / Yellow Pencil Yellow Pencil
2007 Cristal Festival Cristal
2007 International ANDY Awards Bronze
2006 The One Show Merit
2005 CLIO Awards Silver
2005 Kinsale Shark Advertising Festival Silver (2)
2005 British Arrows Craft Shortlist
2005 Cannes Lions International Festival of Creativity Silver Lion
2004 EFFIE USA Bronze
2004 YoungGuns International Advertising Award Finalist
2003 CLIO Awards Bronze (5)
2003 The One Show Silver
2000 London International Awards - LIA Finalist (7)
2000 ADDY Awards - New York ADDY (11)
2000 Epica Finalist (3)
2000 Cannes Lions International Festival of Creativity Gold Lion Campaign (6)
More
Kevin Roddy
Executive Creative Director at BBH New York
United States
Summary
Kevin took a slightly different path to the creative department than most. After graduating from the University of Oregon in Journalism, he jumped head first into account management. During those years he struggled to hold back his own ideas for ads and settled for writing memos. But not satisfied with the creativity involved in memo writing, and sure he could never win an award for it, he made the switch to copywriting.

Prior to joining BBH, Kevin worked at Euro, Fallon, and Cliff Freeman writing for clients ranging from Little Caesars to Volvo, Timberland to TIME Magazine, FOX Sports, Staples, Starbucks and many others.

As a writer, Kevin has been responsible for some of the most awarded campaigns in the world, winning every major award around the globe several times over including, The One Show, D&AD, Cannes, and many others. Most notably, Kevin is the only person to ever win The One Show?s ?Best of Show,? twice.
Experience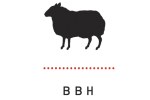 Executive Creative Director
BBH New York
New York, United States
BBH is a full-service creative company specializing in brand strategy and multi-media creative communications for our clients. Known for a culture characterized by an obsession with innovation and progressive distinction.
Add Positions
Education
Popular Works
View All