Lance Acord
Director at Park Pictures
United Kingdom
Summary
In 2011, Lance Accord directed the it-film of the Superbowl with Dark Vador for VW.
After completing his studies at the San Francisco Art institute, Lance began his career as a photography assistant to Bruce Weber. He quickly became a director in his own right and made his first films with Nike and Microsoft.
Today Lance is an A-list American director based in Los Angeles. He has already won several Gold Lions with films for Nike and Adidas amongst many others. In 2003, The Director's Guild of America named him Best Commercial Director.
Lance has also been the director of photography on numerous films, such as Sofia Coppola's Marie-Antoinette and Lost in Translation, for which he was nominated at BAFTA, but also Vincent Gallo's Buffalo 66, and Spike Jonze's Being John Malkovich.
Lance's directing trademarks are strong actor performances combined with a highly aesthetic visual style. 
Positions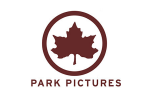 Director
Park Pictures
London, United Kingdom
May 2014 - Current
Founded in 1998 by Executive Producer Jacqueline Kelman Bisbee and renowned filmmaker/cinematographer Lance Acord, Bicoastal/London-based Park Pictures has an auspicious track record of discovering and mentoring new filmmaking talent and infusing all projects with big screen production values. Park Pictures has forged strong partnerships with agencies and clients by engaging all members of its team in creative problem solving.
Add Positions
Education
Popular Works
View All