Larry Postaer
Co-Chair at RPA
United States
Summary
Around the agency, he is called "the man." He communicates with a word where most use a sentence. A sentence, where most use a paragraph. He is a champion of the idea, of the word, like few people you will ever meet. He was a creative director at 23. If he ever writes you a note, or an e-mail, you'll learn something about writing they don't teach in schools. As for the specifics, he graduated from the University of Missouri School of Journalism in 1959. His first agency experience was at Stern, Walters & Simmons in Chicago, writing about STP, Sears, Dr. Scholl's and Colgate. Then, in 1976, he moved to Needham Harper & Steers as a senior VP, Group Creative Director to work on McDonald's, Dial soap, Wrigley's gum and Anheuser-Busch. In 1981, Larry was promoted to Executive Vice President, Director of Creative Services, and was asked to join Gerry Rubin in Needham's Los Angeles office. This partnership ultimately led to the founding of an independent RPA in 1986, and to his being elected, with Gerry, as Co-Leader of the Year by the WSAAA in 1990. He and Gerry were honored once more in 2002 by the LAAAA with the Lifetime of Leadership award.
Positions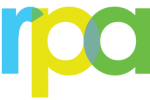 Co-Chair
RPA
Santa Monica , United States
For over 27 years, we've created remarkable work and remarkable growth for our clients.
Because we live in a world where attention is scarce, it's not enough to out-spend or out-shout. Our work must be different, worthy of paying attention to, and worthy of talking about.
We champion Whitespace. The space that commands attention, because our clients are there and their competitors are not.
RPA uses Whitespace to un-level the playing field to our clients' advantage. We swing big and multiply the force of their investment. We get them noticed and drive growth.
We are an independent ad agency of over 450 creative entrepreneurs, headquartered in Santa Monica, CA, who work tirelessly to move audiences to action in today's digital world.
Add Positions
Education
Popular Works
View All