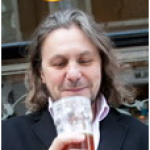 Feedback
AdForum Creative Profiles are currently in beta, let us know if you see anything wrong in this profile.
Report an issue
Worked As
Creative Director
Executive Creative Director
Copywriter
Business Sectors
Cars
Yellow Pages & Directories
Insurance
Banking & Financial Services, Investments, Stock Brokers
Lottery & Gambling
Mobile Telephone & Pager Sets
Hair Care Products
Telecommunications Services
Internet Service Providers
Hygiene & Personal Care Products
Hospitals, Healthcare facilities & Medical Services
Others
Retail, Distribution & Restaurants
Beers, Ciders, Lagers
Apparel, Fashion & Footwear
TV/Radio Programs & Stations
Online Financial Service
Online Press, Media & Information
Government & Other Authorities
Candies
Personal Wireless Communication
More
Awards
2009 Cannes Lions International Festival of Creativity sadf
2006 D&AD Awards / Yellow Pencil Yellow Pencil (2)
2006 D&AD Awards / Yellow Pencil Nominee (2)
2006 British Arrows Craft Shortlist
2006 British Arrows Shortlist
2005 Advertising Creative Circle Awards Silver
2005 British Arrows Bronze (2)
2005 British Arrows Craft Winner
2004 London International Awards - LIA Winner
2004 British Arrows Silver (3)
2004 Advertising Creative Circle Awards Gold (4)
2004 British Arrows Diploma (2)
2004 Cannes Lions International Festival of Creativity Silver Lion
2004 IPA Effectiveness Awards Gold (2)
2004 The One Show Bronze
2004 The Golden Drum Awards Golden Watch
2004 British Arrows Shortlist
2004 British Arrows Gold (4)
2004 British Arrows Bronze
2003 British Arrows Bronze
2003 Cannes Lions International Festival of Creativity Bronze Lion
2003 British Arrows Craft Winner
2002 Cannes Lions International Festival of Creativity Shortlisted (3)
2002 British Arrows Diploma (3)
2002 Media Week Award Best Use Of Media Award (4)
2002 Midsummer Awards Silver (3)
2002 Advertising Creative Circle Awards Silver (3)
2002 Media Week Award Grand Prix (3)
2001 British Arrows Craft Finalist (6)
2000 British Arrows Gold
1999 IPA Effectiveness Awards Award (3)
1999 British Arrows Silver
1999 British Arrows Craft Finalist
1998 IPA Effectiveness Awards Charles Award (2)
More
Leon Jaume
Executive Creative Director at WCRS
United Kingdom
Summary
Leon is currently enjoying his third stint at WCRS having left us once to start his own agency and then again in 1995 to join O&M, where having turned the Ford car brand's advertising around, he was soon promoted to Deputy Creative Director.
In 1998, Leon was lured back to WCRS as Joint Creative Director, partnering his long-term friend and colleague, Rooney Carruthers.
Following Rooney's departure in 2001, Leon took sole responsibility for the department as Executive Creative Director until the beginning of this year, when he hired Leslie Ali from BMP to be his partner and share the role of Joint Executive Director
Experience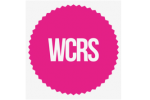 Executive Creative Director
WCRS
London, United Kingdom
WCRS is a creative agency where classical brand building meets cutting edge digital thinking.
Formed from the merger of an industry leading ad agency and an award-winning digital specialist, we combine 30 years of brand building expertise with the knowledge of how to express brands using mobile and digital technology.
The resulting talent base is an eclectic mix of specialists working seamlessly together to execute brand ideas everywhere from TV to Twitter, online to mobile, games to music downloads.
Add Positions
Education
Popular Works
View All