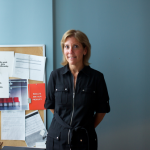 Feedback
AdForum Creative Profiles are currently in beta, let us know if you see anything wrong in this profile.
Report an issue
Worked As
Business Sectors
Awards
2001 The One Show Bronze
2001 International ANDY Awards ANDY
2001 CLIO Awards Bronze
2000 London International Awards - LIA Winner
Lisa Unsworth
Manager Partner, Chief Marketing Officer at Arnold Worldwide
United States
Summary
Lisa drives Arnold's marketing engine and her responsibilities include mining new business opportunities, directing public relations activities and bringing innovative thinking to the company's marketing practices. Prior to becoming CMO, Lisa was instrumental in helping Arnold win and manage the high-profile American Legacy truth® campaign, which has driven down youth smoking by nearly 50% since its launch in 2000.
Lisa has been a prominent face on the speaker circuit at universities and health forums related to anti-smoking issues. A 20-year advertising veteran, she began her career in 1984 in New York working at Dancer Fitzgerald Sample on the General Mills business. She then moved to Boston to join Della Femina McNamee and three years later joined start-up Houston Herstek Favat, helping to propel the agency with account wins like Fidelity, NEC and Castrol Motor Oil. As President of Houston, she engineered its successful sale to Arnold in 1998 and became a Managing Partner at Arnold. In 2001, she took a two-year hiatus from the agency to take on the post of President at The Boston Ad Club.
A New York native, Lisa received her undergraduate degree from the Newhouse School at Syracuse University and went on to graduate from the Harvard Business School Program for Management Development.
Positions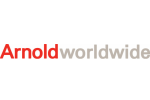 Manager Partner, Chief Marketing Officer
Arnold Worldwide
Boston, United States
Arnold powers brands with the reach, resources and integrated capabilities of a big agency, and the creative, nimble, "nothing-we-can't-do" attitude of a smaller shop. We've been told this combination makes us different. Our product is designed to fuel brand velocity. In a world where there have never been more ways to reach consumers – and consumers have never been harder to reach – we create ideas that multiply, move quickly, provide utility, drive culture and make brands matter to the people who will buy them. We work in small cross-disciplinary teams, which allows cross-channel ideas to be born organically, synergies to be leveraged and one dollar to work like two.
Add Positions
Education
Popular Works