Feedback
AdForum Creative Profiles are currently in beta, let us know if you see anything wrong in this profile.
Report an issue
Worked As
Executive Creative Director
Art Director
Group Creative Director
Business Sectors
Restaurants & Fast Food
Banking & Financial Services, Investments, Stock Brokers
Fresh Poultry
Institutional/Public Interest/Non-Profit Org.
Ice Cream
Search Engines
Internet Sites (Excluding ISPs)
Perfumes
More
Awards
2011 Cannes Lions International Festival of Creativity Bronze Lion
2011 International ANDY Awards Silver
2011 CLIO Awards Bronze
2009 The One Show Green Pencil (2)
2009 Art Directors Annual Awards Gold
2009 The One Show Gold (2)
53 Art Directors Annual Awards Gold Cube
More
Margaret Johnson
Group Chief Executive at Leagas Delaney - London Ltd
United Kingdom
Experience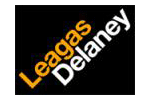 Group Chief Executive
Leagas Delaney Group
London, United Kingdom
We are a creatively led, privately owned communications agency.
Globally orientated London office, part of a 'family' of offices: Hamburg, Milan, Prague,
Shanghai, Tokyo, Hong Kong, and LA (2012).
Daily personal involvement of senior people is a fundamental part of our difference.
Proven track record of building brands to realise significant bottom-line impact.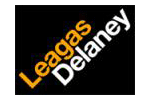 Group Chief Executive
Leagas Delaney - London Ltd
London, United Kingdom
SMART THINKING, BEAUTIFUL WORK
Add Positions
Education
Popular Works
View All