Feedback
AdForum Creative Profiles are currently in beta, let us know if you see anything wrong in this profile.
Report an issue
Worked As
Business Sectors
Mario Testino
at Mario Testino+
United Kingdom
Positions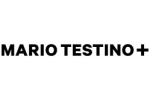 Mario Testino+
London, United Kingdom
- Current
Mario Testino is one of the world's most influential photographers. Born in Lima, Peru, he moved to London in 1976 where he made his home and where he began his career. His vision has made him a much sought-after creative partner in the fashion and beauty industries today. His work has been featured across the globe in magazines from Vogue to Vanity Fair and he has contributed to the success of many leading fashion and beauty houses through advertising campaigns, from Burberry, Dolce & Gabbana, Gucci and Michael Kors to Chanel and Lancôme.
Add Positions
Education
Popular Works