Feedback
AdForum Creative Profiles are currently in beta, let us know if you see anything wrong in this profile.
Report an issue
Worked As
Mark Erwin
SVP, Creative Director at RPA
United States
Summary
Mark has been at RPA since 1993, and currently oversees all creative for Acura. Prior to joining, Mark worked on freelance projects for, among others, Goodby, Silverstein & Partners, Hal Riney & Partners and Chiat/Day, on everything from Coca-Cola to Saturn. Past positions have included Art Director and/or Associate Creative Director at several New York and Los Angeles agencies, including Ketchum, Foote, Cone & Belding and Scali, McCabe, Sloves for accounts such as Acura, Nikon, Maxell, Volvo, and Oliver Peoples Eye Wear. His work has been honored by The One Show, the New York Art Directors Club, the Clios, the Beldings, California Arts magazine and the Museum of Modern Art. He is one of the last remaining native Californians actually living in California.
Positions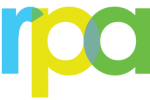 SVP, Creative Director
RPA
Santa Monica , United States
For over 27 years, we've created remarkable work and remarkable growth for our clients.
Because we live in a world where attention is scarce, it's not enough to out-spend or out-shout. Our work must be different, worthy of paying attention to, and worthy of talking about.
We champion Whitespace. The space that commands attention, because our clients are there and their competitors are not.
RPA uses Whitespace to un-level the playing field to our clients' advantage. We swing big and multiply the force of their investment. We get them noticed and drive growth.
We are an independent ad agency of over 450 creative entrepreneurs, headquartered in Santa Monica, CA, who work tirelessly to move audiences to action in today's digital world.
Add Positions
Education
Popular Works
View All