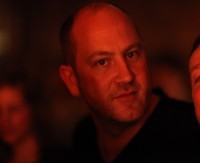 Feedback
AdForum Creative Profiles are currently in beta, let us know if you see anything wrong in this profile.
Report an issue
Worked As
Awards
2014 D&AD Awards / Yellow Pencil Nomination (2)
2014 D&AD Awards / Yellow Pencil Yellow Pencil
2014 Cíclope International Advertising Craft Festival Gold
Martin de Thurah
Director
Summary
Martin hails from Denmark where he graduated from the National Film School.
In 2007 he directed the 25min short 'We Who Stayed Behind' and the 45min 'Young Man Falling', the latter of which was selected for the Critics Week in Cannes. His commercial for IKEA won 'Best Direction' at the Creative Circle Awards in 2008 and he has since then won numerous awards including 'Best Director' at the 2009 MVA´s and several D&AD Pencils among other awards for his poetic and dynamic work. 
Positions
Education
Popular Works
View All